HB-M6 Roaster
---
Small Batch Roasting

HB-M6 is our 200g - 600g coffee roaster and our smallest device for coffee roasting . It is optimized for sample roasting and can use Artisan and Cropster software to create profiles for larger roasters.
HB-M6 is available with gas and electric heating.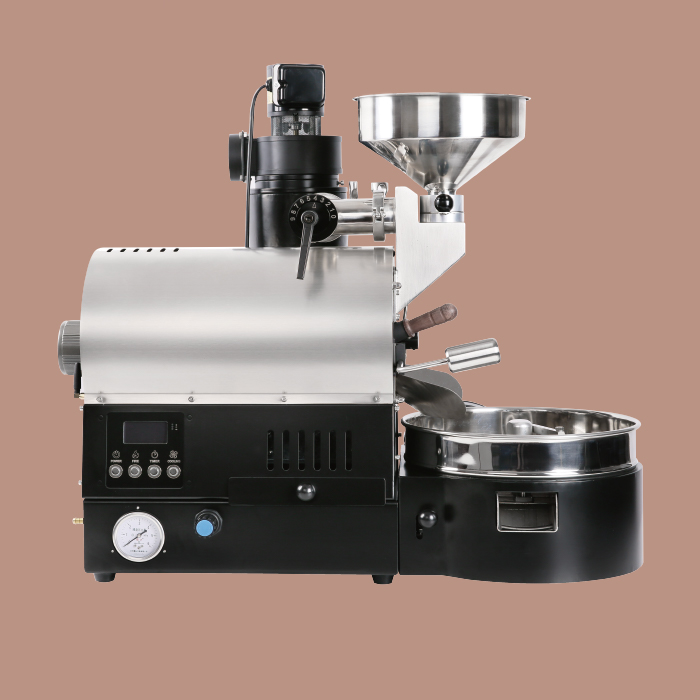 | Description | Value |
| --- | --- |
| Capacity | 200g - 600g |
| Colors | Black, White, Red |
| Heating Method | Gas or Electric |
| Connection | 2x USB 2.0 |
| Software Compatibility | Artisan, Cropster |
| Type | Drum Roast |
| Total Power | 130W |
| Gas Consumption | 0.02m3/h |
| Roller Speed | 74rpm |
| Size | 780 × 480 × 746mm |
---
600g Coffee Roaster
Core Features
---
3 Temperature Sensors
Our 600g coffee roaster includes three temperature sensors:
Bean temperature sensor
Air in temperature sensor
Air out temperature sensor
With three sensors you can observe your roasting procedure in detail and adjust your roasting parameters. The sensor information will be transmitted and saved to your roasting software.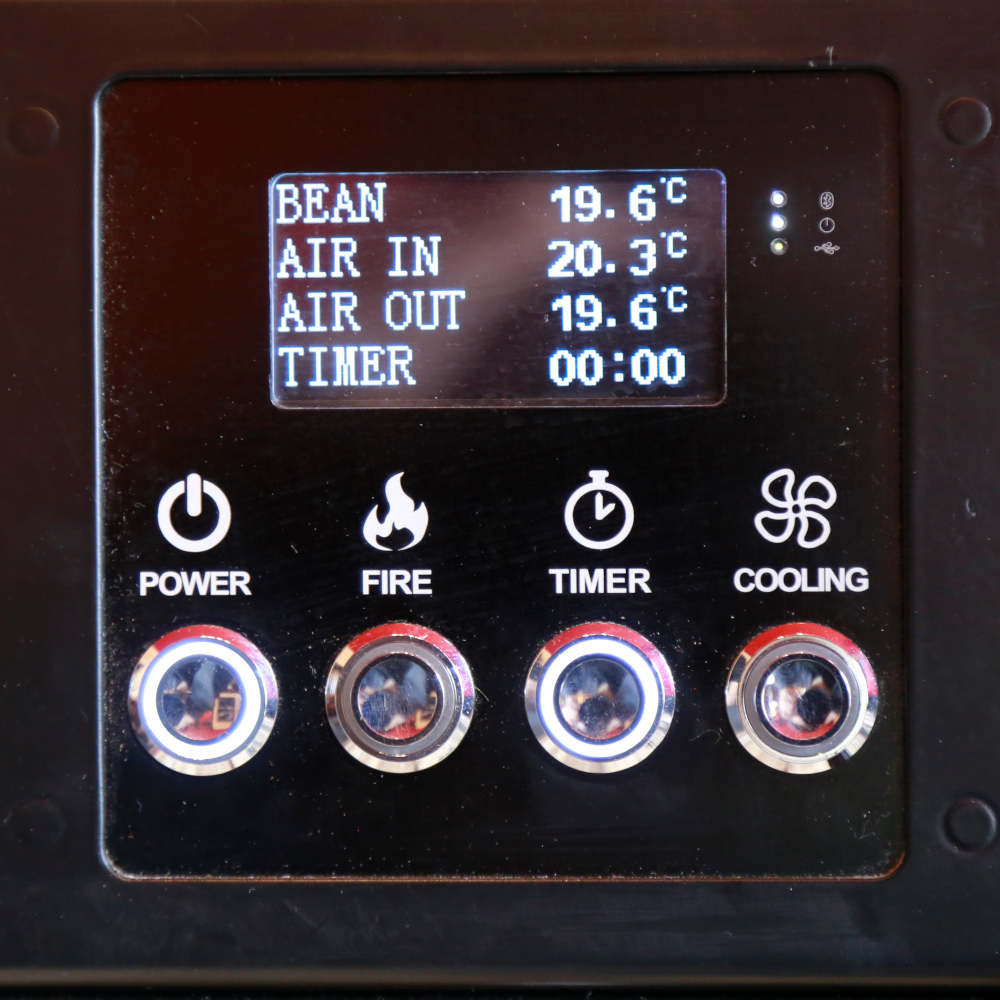 ---
High-level Control
Our roaster features three controls to adjust your roasting results:
Airflow adjustment
Drum Speed adjustment
Gas power adjustment
With these three adjustments you can optimize your roasting results. Need even more control? Ask us for our additional Airflow Meter sensor.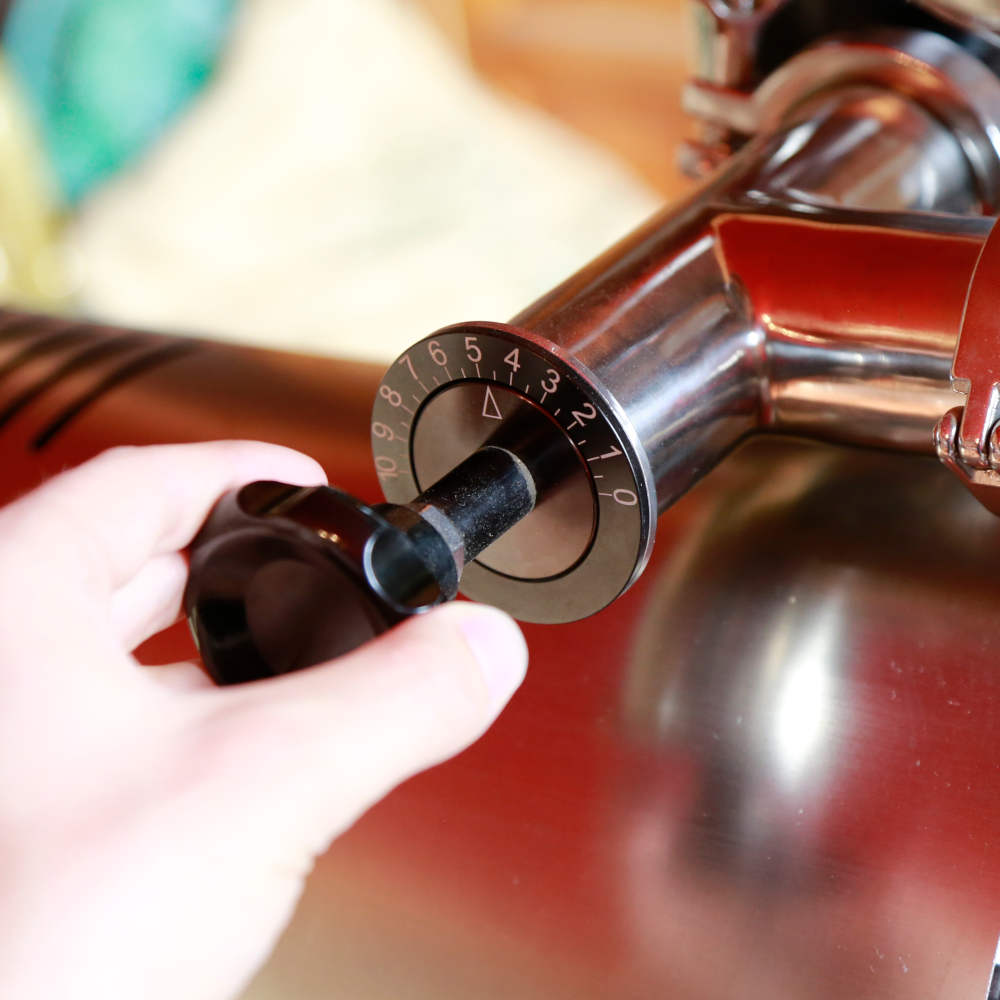 ---
USB and Bluetooth Connectivity
Take your roasting to the next level... or a bigger roaster. Our roasters work with the following roasting software:
Artisan
Cropster
The roaster comes with built in USB and Bluetooth connection to connect your roasting software.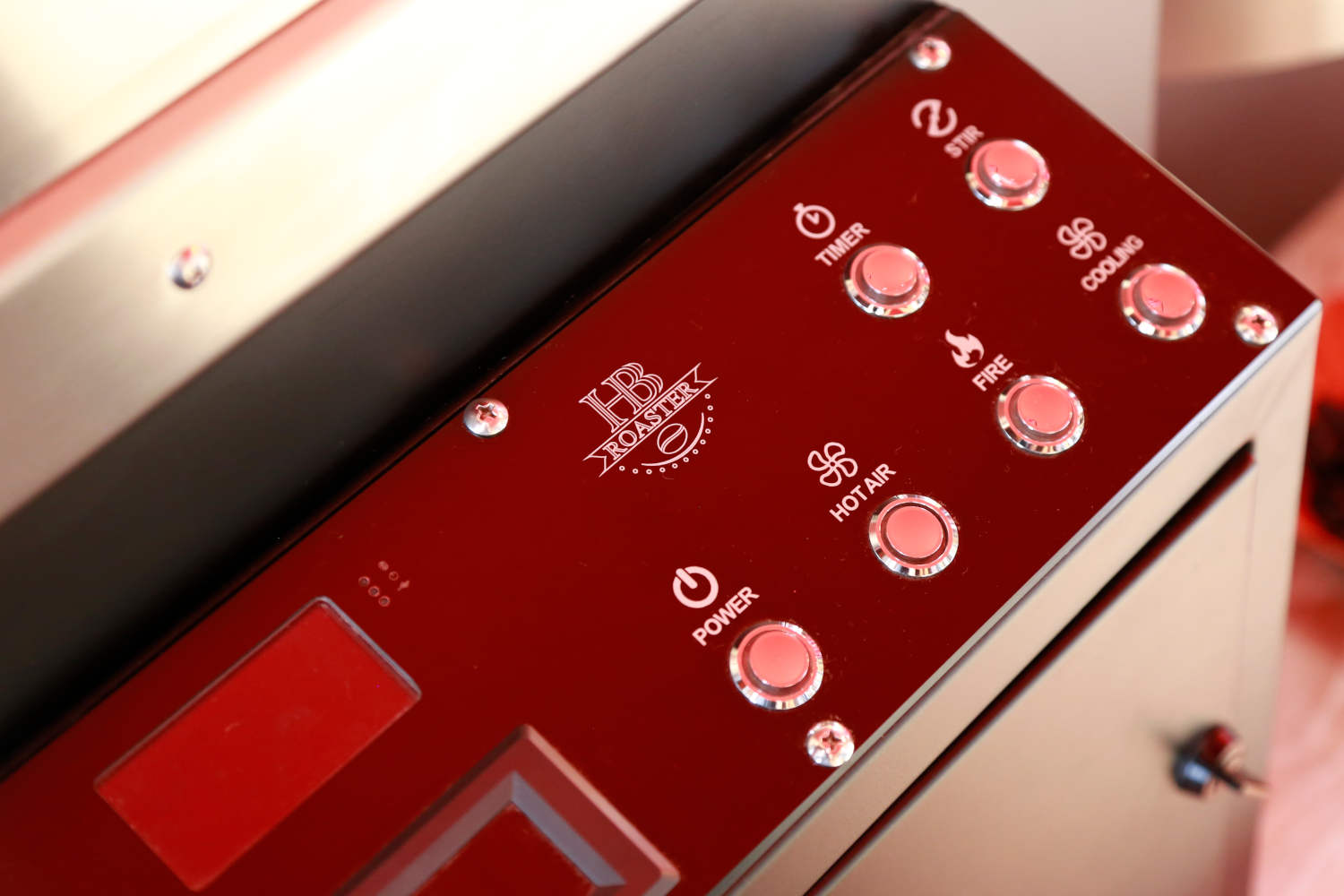 ---
Included Chaff Cyclone
What about the waste? The roaster comes with:
Ready to use chaff cyclone
Chaff drawer beneath the drum
Exhaust pipe
If you want to use your roaster without external ventilation, ask us about our additional air purifier unit.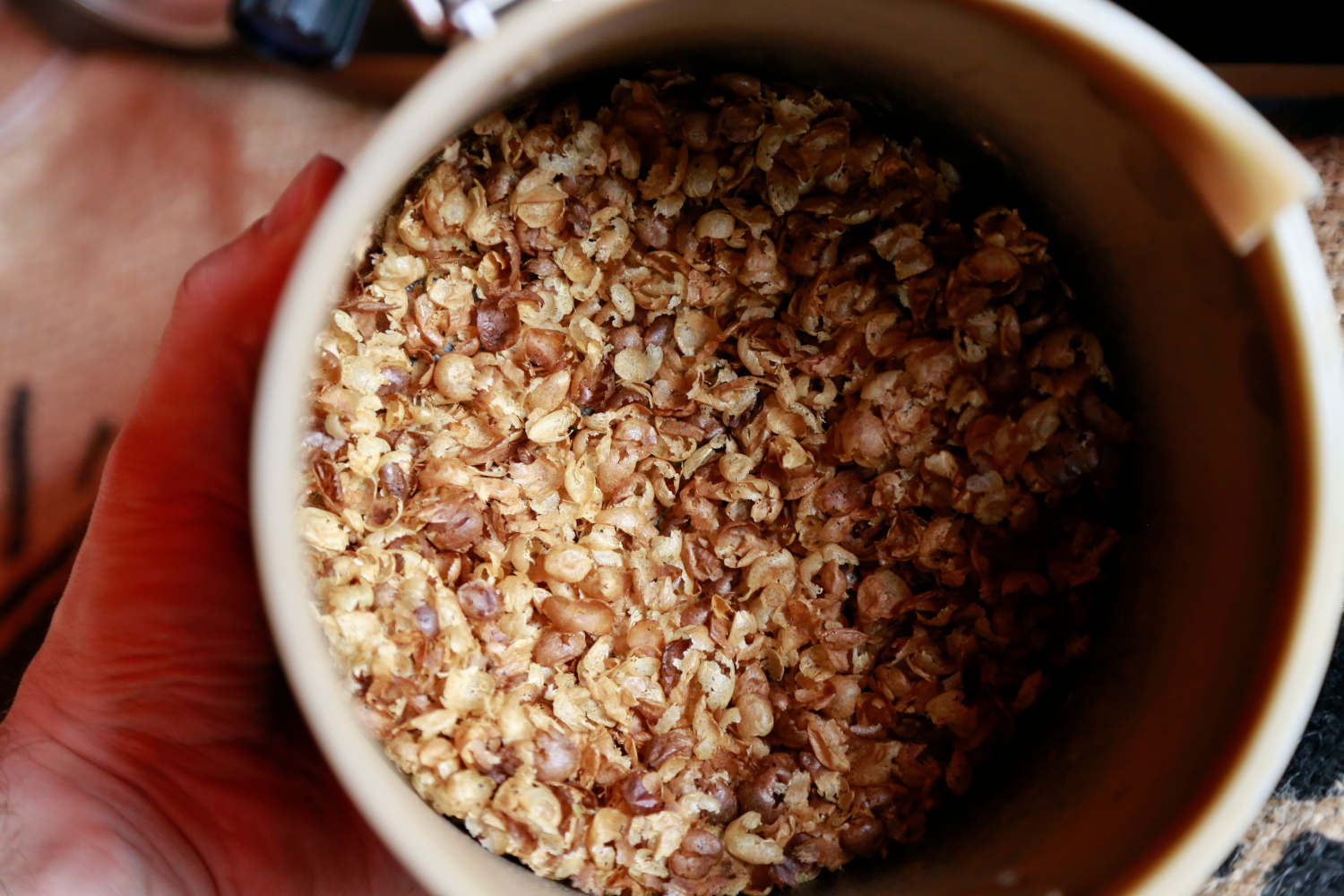 Questions about our 600g coffee roaster
1
In which versions and colors is the roaster available?
In total, we offer our 600g coffee roaster in 6 different versions. You can choose between the gas powered roaster and our electric powered roaster.
We offer both versions in three different colors: Black, red and white. When checking availability or placing an order, please let us know which version and color you prefer.
2
Which one should I choose? Gas or electric powered?
Both versions feature the same functions. Most of our customers prefer the gas powered model because it's closer to their experience at larger roasters.
Some countries or cities have restrictions regarding the operation of gas powered roasters. If you cannot get a permit by your local authorities, the electric powered roaster will have lower requirements.
3
Can I use roasting software? How can I connect to the roaster?
The roaster has two USB-Connectors. You can connect your computer and use either Artisan or Cropster on your computer to create roasting profiles.
The second USB-Connector is located next to the cooling unit and can be used to attach an LED lamp for better inspection of the roasted beans.
4
Which adjustments can I make to alter the roasting results?
Despite being small in size, our roaster features functions which are usually only available on larger, more expensive roasters. The three main adjustments you can make are:
1. Adjustment of airflow using the large wheel on top of the main unit. The scale ranges from 0 (fully closed airflow) to 10 (open airflow). If you are interested in measuring your airflow more precisely, we can offer you an additional Airflow Meter.
2. Adjustment of drum speed using the small knob on the backside of the roaster. The drum speed is adjustable from 30 to 60 RPM. If you roast small amounts or encounter tipping of the beans, we recommend to lower the drum speed.
3. Adjustment of the gas amount using the knob next to the gas pressure display. You can change the gas amount to change the power of your roaster.
Are you looking for a larger roaster?
Interested in this roaster? Get in touch now!
---